How to meet the kokeshi craftsmen.
1- The closest place from Sendai station.
You can meet the kokeshi craftsman at Sendai Castle. (Aoba Castle.)
There is a kokeshi craftsman Hiroshi Kanou or Masahiro Hayasaka. The two alternate their demonstrations and selling on a weekly basis.
During the summer and Japanese golden week (in May.), both of them are the place every day. You can see the demonstration of the kokeshi painting and the lathe work. (the lathe work is not done every day.)
The time schedule of summer in 2019.
- Aug 4th ~ 18th
- 8 a.m. ~ 6 p.m. / note- no kokeshi painting workshop.
How to go to Sendai Castle. (Aoba castle)
Start from Sendai Station.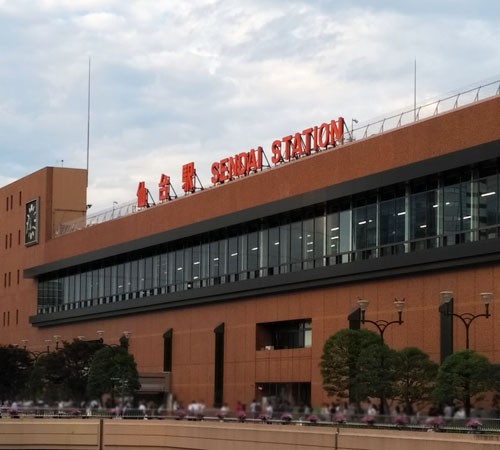 Go down to the bus stop No.16.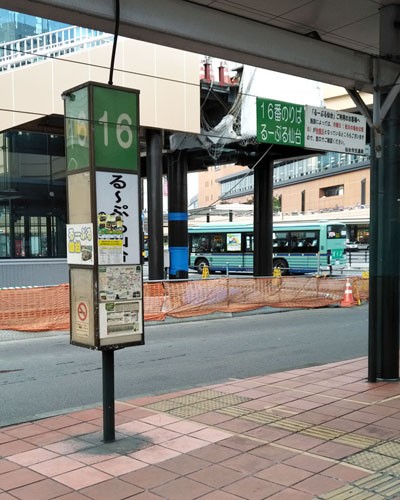 Take the LOOPLE BUS. It is a small brown colored bus for sightseeing around Sendai city.
About the bus fee.
If you go to Sendai castle directly – 260yen. You can pay the fee in the bus. If you would like to see multiple sights – you can buy the 1day pass ticket at the counter. – 900en –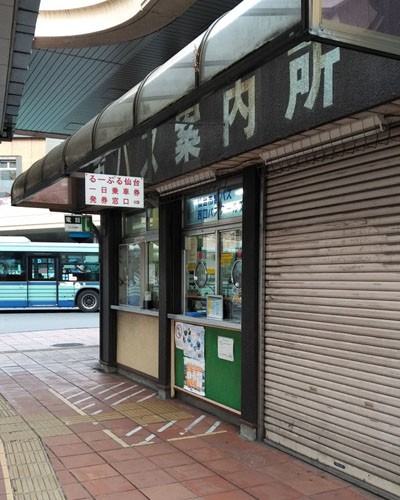 At Sendai Castle, the kokeshi craftsmen are in the shop.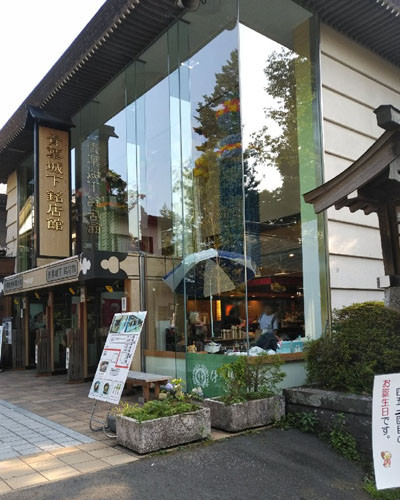 Mr. Kanou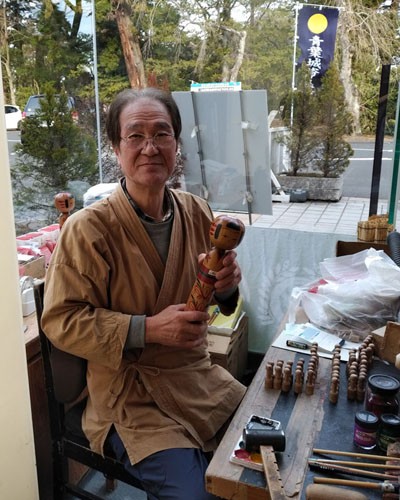 Mr. Hayasaka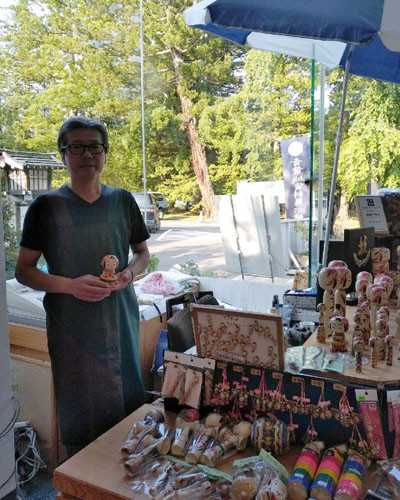 Enjoy your kokeshi shopping and talking with the craftsmen.
Note
- Except summer and golden week, business hours are 9a.m. ~ 5p.m.
- LOOPLE Sendai is a one way bus. It will take about 40 minutes from the Castle to Sendai station. If you would like to go back to Sendai station directly, there are multiple ways.
1. You can walk down to the metro INTERNATIONAL CENTER station. It takes about 10 ~15 min. It's quite steep.
2. You can take a taxi to the metro station. INTERNATIONAL CENTE station or YAGIYAMA ZOO station. It takes about 7min, and is about 800yen.(depending on the traffic)
3. You can take the LOOPLE bus to AOBAYAMA station bus stop. From there you can take the metro to Sendai station.
made by Mr. Kanou